Eric Larson
CEO, Creative Director & Partner at LayerCake Marketing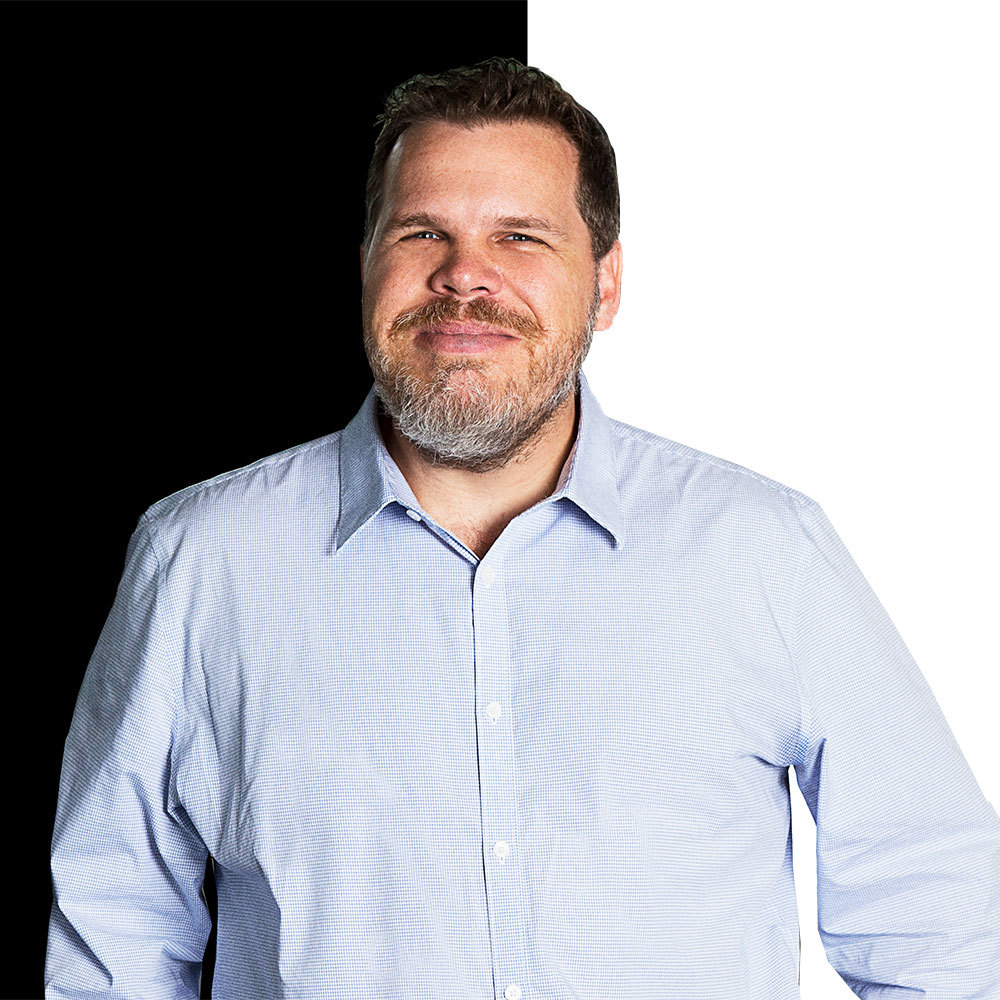 Eric Larson, digital marketing stuntman and founder of LayerCake
Eric Larson has more than 20 years of experience in the B2B ad agency business. Entering the creative arena as a designer/developer, Eric's pre-Layer Cake life was spent with two SoCal-based agencies: Eric was responsible for marketing strategies, creative direction and technical development for a range of companies spanning healthcare, to several high-tech industries, SAAS companies, banking/financial organization, medical equipment and high-end retail. After a period of time, Eric recognized an opportunity for the creation of an un-agency. He formulated a plan to establish a firm dedicated to the client, where the typical ad agency attitude and hype was traded in for premium creative, hard work and honesty.
A little insight into Eric, on the rare occasion he's pried away from his workstation, he can be found tearing up the tennis courts, , and spending time with his son.
Eric's working philosophy is simple – "can do" there is a solution to every business problem we face. This is foundational to LayerCake's interactions with its clients and just as important to the deliverables we create for them. The messaging, and outward facing image of your company is unique and singularly focused on providing best-in-class offerings to your audience, it's that simple. We know you are in the business of doing business and your future depends on it.
Here's Eric's personal phone number, 714 261-0903.